Glowin Gua-Sha
Facial lifting tool
Made from 100% Royal Agate gemstone. The Glowin Gua-Sha will supercharge your blood flow with its intentional S-shape, designed for fantastic precision and mind-blowing results. The Gua-Sha technique helps release tension in your facial muscles, lift, sculpt, tone and de-puff.
Use on the face, neck, chest, back, and even your hands and feet.
Intensify your results. Use gua-sha with: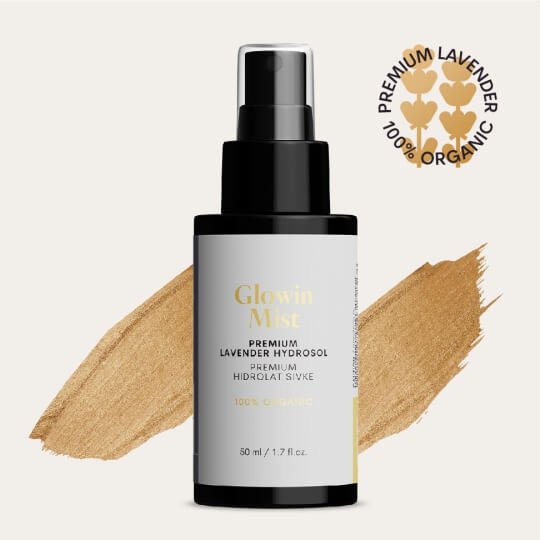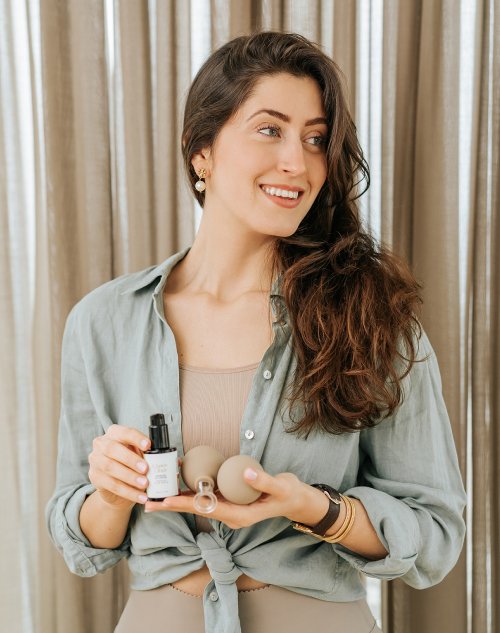 Why your face will love it?
Facial Gua-Sha reduces muscle tension and promotes oxygen-rich blood flow to all your cells resulting in an energised and glowing appearance. It promotes lymphatic drainage removing toxins from your system and, in that way, helps sculpt and lift your face. It also promotes the effectiveness of your skincare products, aiding them to penetrate deeper into the layers of your skin.
*For this reason, ensure you use quality products in your routine. We recommend our clean Glowin skincare set.
Benefits
Boosts Collagen Production
Promotes New Oxygen-Rich Blood Circulation
Relaxes Muscle Tension
Stimulates the Lymphatic System
HOW TO COMBINE IT WITH FACE YOGA
We recommend doing Cupping alone or after your Face Yoga practice to drain the lactic acid and promote lymphatic drainage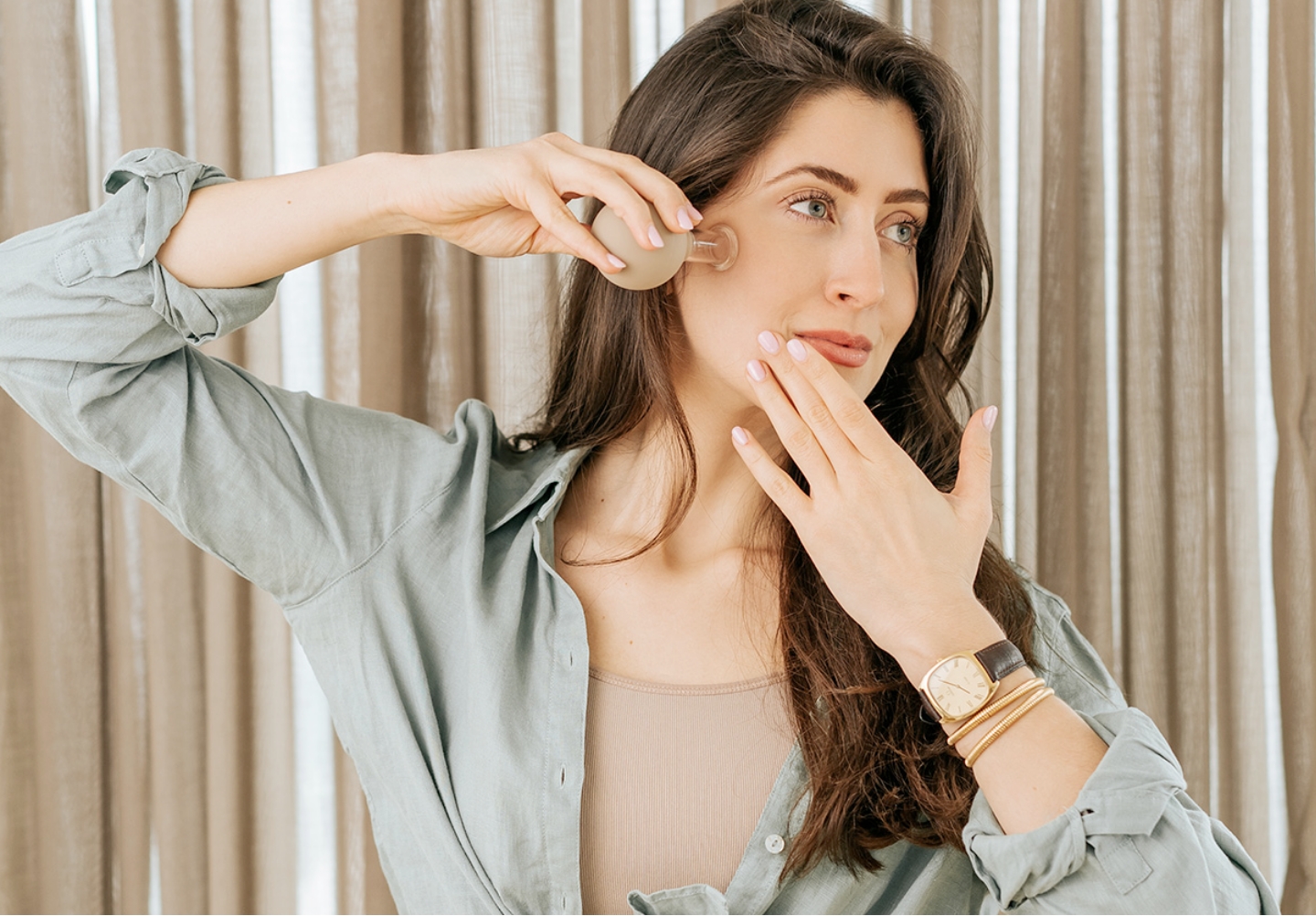 What's included
This set contains 2 cups specifically made to be used on your face, neck and décolletage. The bigger cup (size M) is recommended to be used on your décolletage, neck, cheeks, chin and forehead. The smaller cup (size S) is to be used around your eyes and lips
Shop now
How to use
Step 1:
Apply a facial mist followed by a face oil to your décolletage, neck and face to prepare your skin. We recommend our Glowin Mist and Glowin Elixir oil
Step 2:
Always use dynamic movements, never leave your cup suctioned in one place
FACE CUPPING RITUAL
Start on your décolletage and massage from the centre of your chest outwards. Continue along your neck moving the cup upwards. Go under and on your chin, moving from the centre to the sides of your face. Repeat on your cheeks, under and above your eyes and the forehead. To finish, slide the cup down along your forehead on the sides of your face and down your neck
Recommended use: 10 minutes 1-3 times a week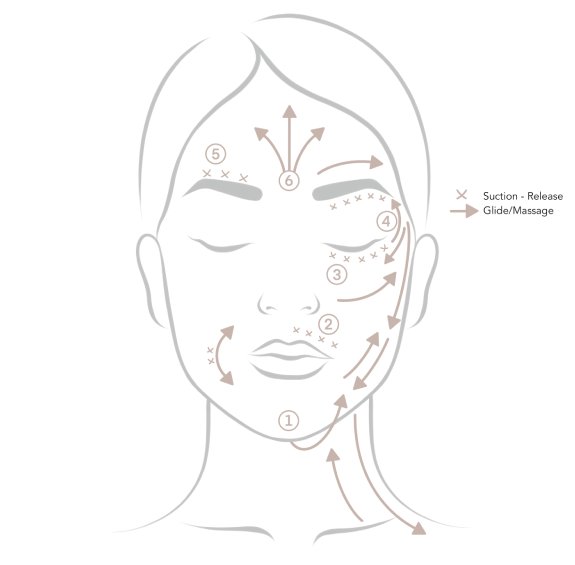 Scan to discover video guidance on Cupping
After receiving your products simply scan the QR code on the box and unlock access to our exclusive "HOW TO CUPPING" video and application guide
Shop now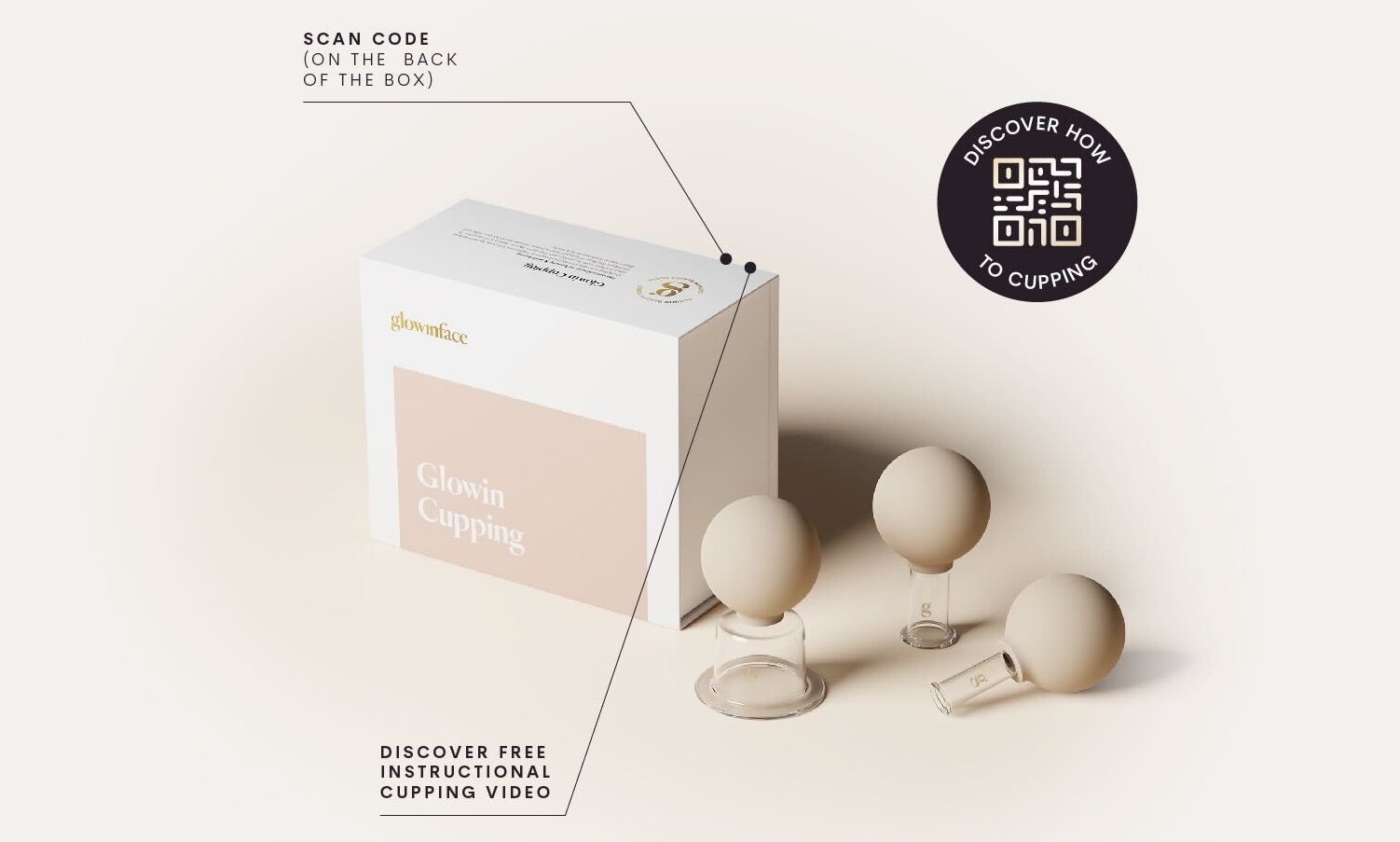 Use Cupping with Glowin Elixir oil
Maximize results with our best-selling Glowin Elixir oil
Get it 15% off using code elixir15 at checkout