Glowin Gua-Sha
Facial lifting tool
LIFT • TONE • FLOW
Made from 100% Royal Agate gemstone. The Glowin Gua-Sha will supercharge your blood, Qi (energy) and fluids flow with its intentional S-shape, designed for fantastic precision and mind-blowing results. The Gua-Sha technique helps release tension in your facial muscles, lift, sculpt, tone and de-puff.
Use on the face, neck, chest, back, and even your hands and feet.
Intensify your results. Use gua-sha with: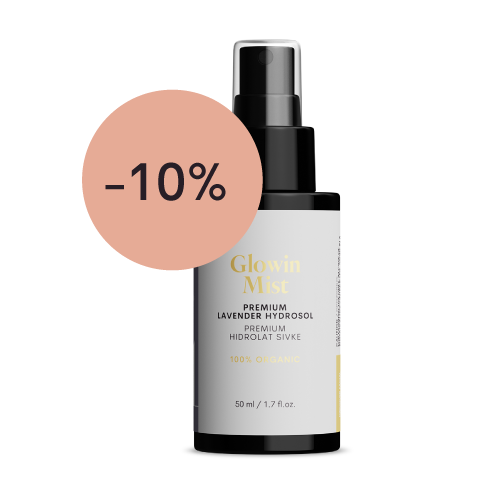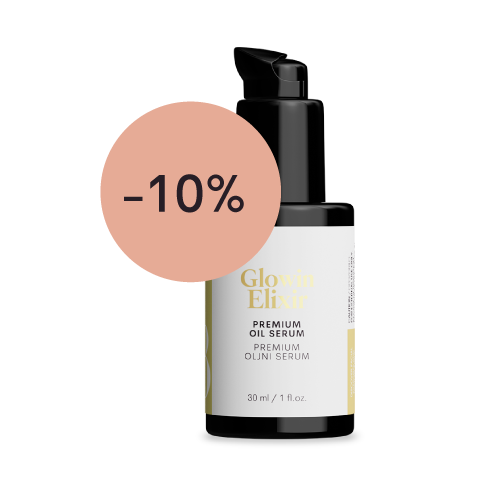 Exclusive offer - 10% on Glowin Skincare
Exclusive offer - 10% on Glowin Skincare
Exclusive offer - 10% on Glowin Skincare
Exclusive offer - 10% on Glowin Skincare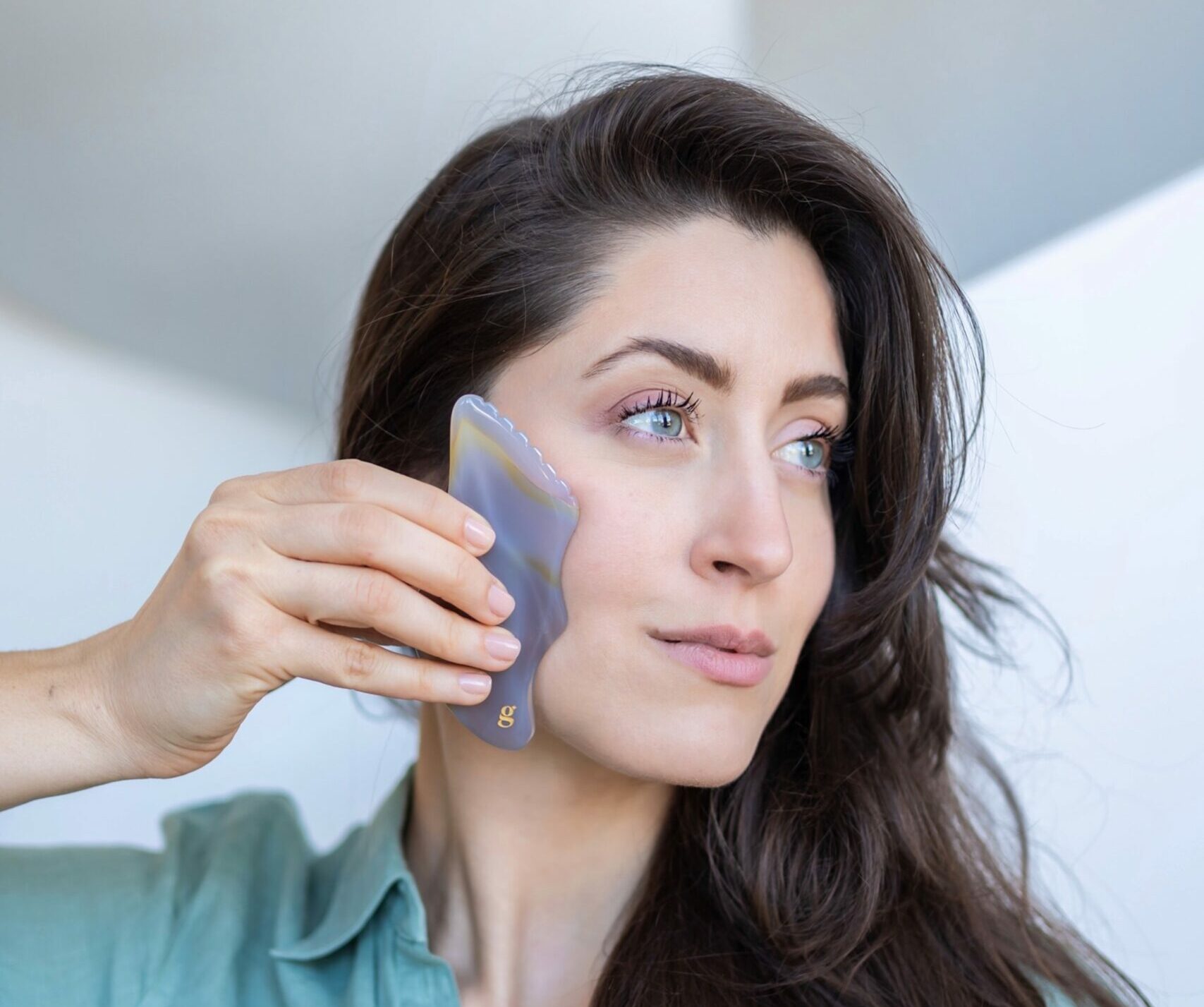 Why your face will love it?
With its origin in Traditional Chinese Medicine, the Gua-Sha technique has many benefits:
Facial Gua-Sha reduces muscle tension, fascia adhesions, blood stagnation and promotes oxygen-rich blood flow to all your cells resulting in an energized and glowing appearance.
It also improves the flow of qi (energy) in the meridians which are connected to your internal organ systems.
It promotes lymphatic drainage removing toxins from your system and, in that way, helps de-puff, sculpt and lift your face while reducing dark circles and pale skin. 
It also promotes the effectiveness of your skincare products, aiding them to penetrate deeper into the layers of your skin.
For this reason, ensure you use quality products in your routine.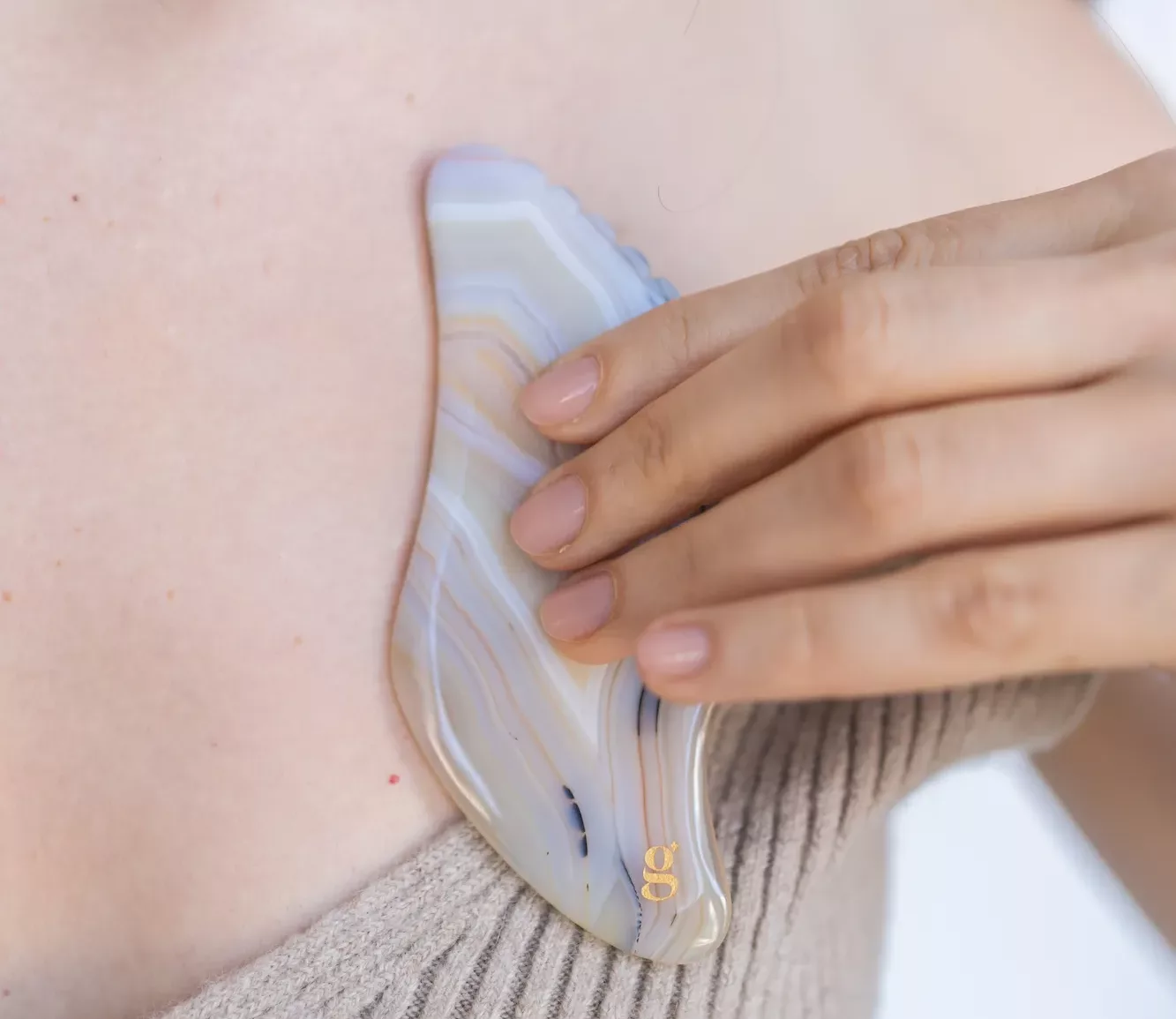 Why your body will love it?
When used on your body Gua-Sha scraping technique works on promoting healthy blood, lymph and energy flow reducing inflammation and stagnant QI and so helping release fascia adhesions, muscle tension and joint pain.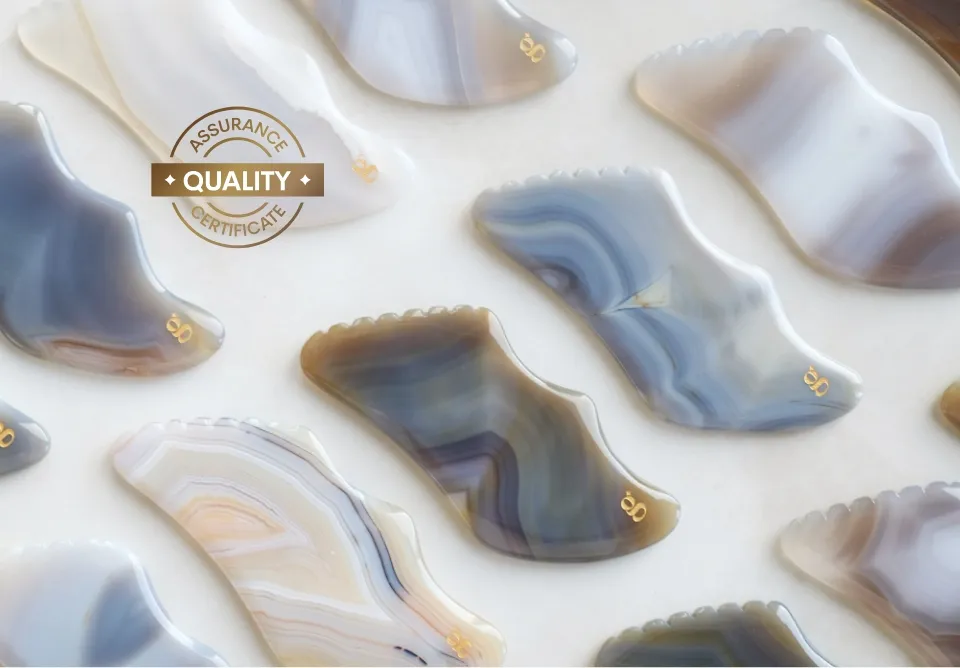 Why we love Royal Agate ?
The Royal Agate gemstone is known for calming inner tension and bringing balance back to your face, body & mind. It helps with the healing of emotional and physical wounds and facilitates achievement, helping channel you towards personal goals and prosperity. Agate can be used for love, mental clarity, and good luck. It is a stone everyone should have for protection – from bad dreams, stress and energy drains.  
Your skin (and everything beneath) is important. Make sure you only use best quality Gua-Sha gemstone.
Benefits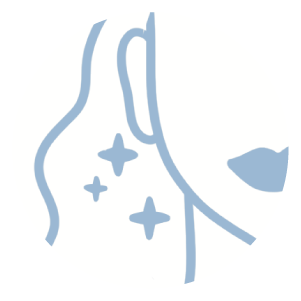 HELPS RELEASE MUSCLE TENSION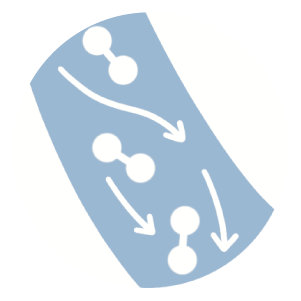 WORKS ON FACSIA ADHESIONS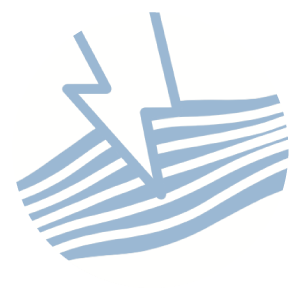 STIMULATES BLOOD FLOW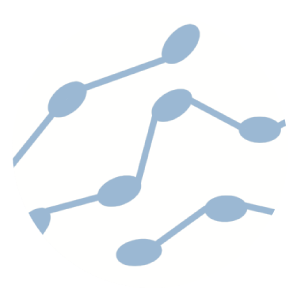 PROMOTES LYMPHATIC DRAINAGE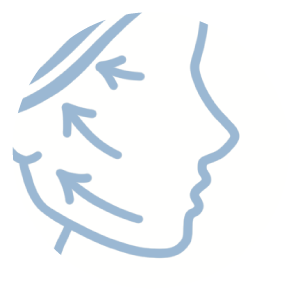 BOOSTS COLLAGEN & ELASTIN PRODUCTION
HOW TO COMBINE IT WITH FACE YOGA
We recommend doing Gua-sha alone or after your Face Yoga practice.
Signature design for mind-blowing results
THE POINTED TIP
Designed to stimulate acupressure points and melt tension spots. When used flat, it is the perfect surface to sculpt the under-eye region. 
THE SCRAPING EDGE
Amazing for the scraping technique. It creates heat in the tissues and removes stubborn wrinkles creating an undisrupted flow of energy.
THE WAVED EDGE
Perfectly hugs the cheeks and jawline
THE SHORT EDGE
When used flat, it is terrific for reducing nasolabial folds and chest massage.
THE LONG EDGE
Amazing for more extensive surfaces; forehead, upper eyelids, cheeks, front, side and back of the neck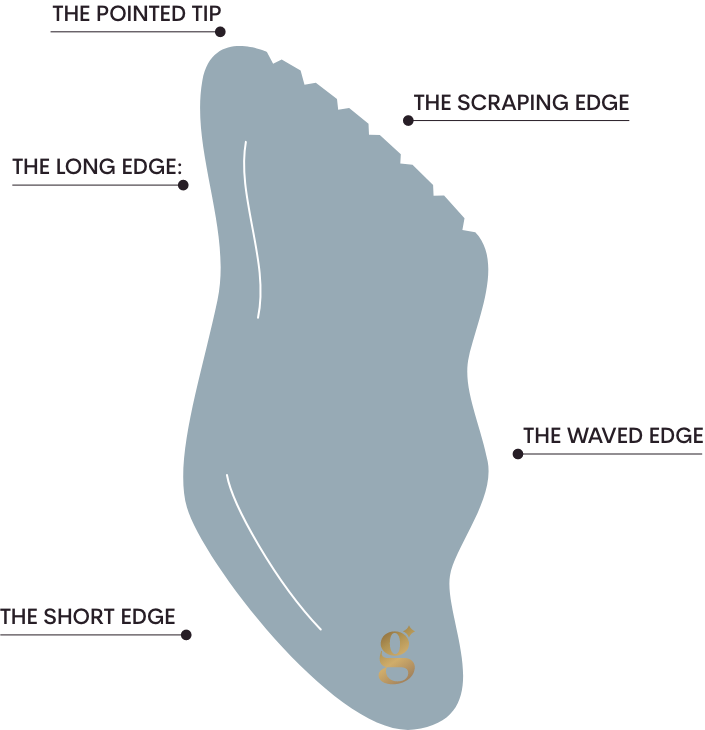 Scan to discover a guided gua-sha tutorial
After receiving your Gua-Sha, scan the QR code on the box and unlock access to our exclusive "HOW TO GUA-SHA" video and application guide.
Because the right Gua-Sha technique is important for your results. We've got your back. 
Buy now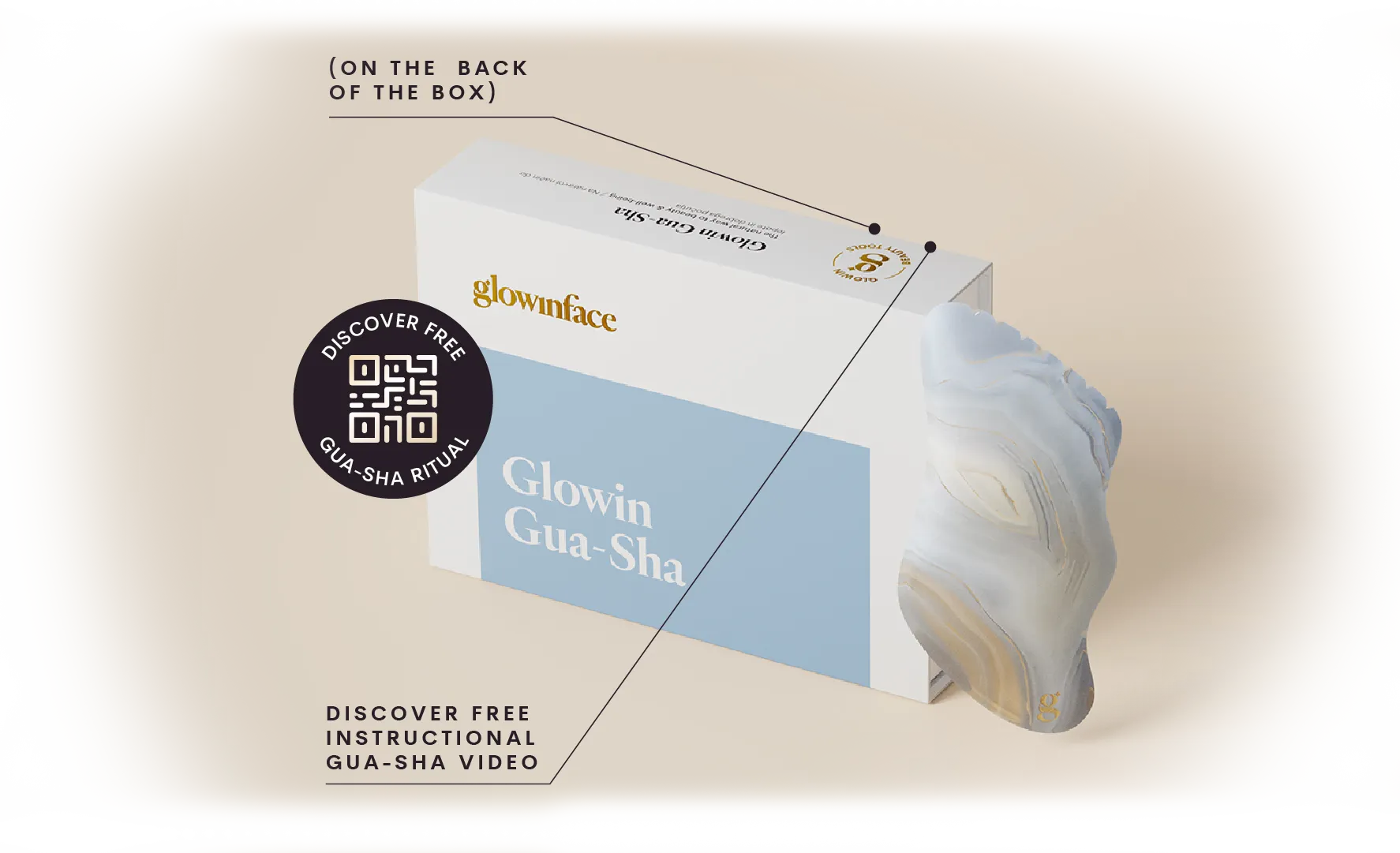 Best to use it with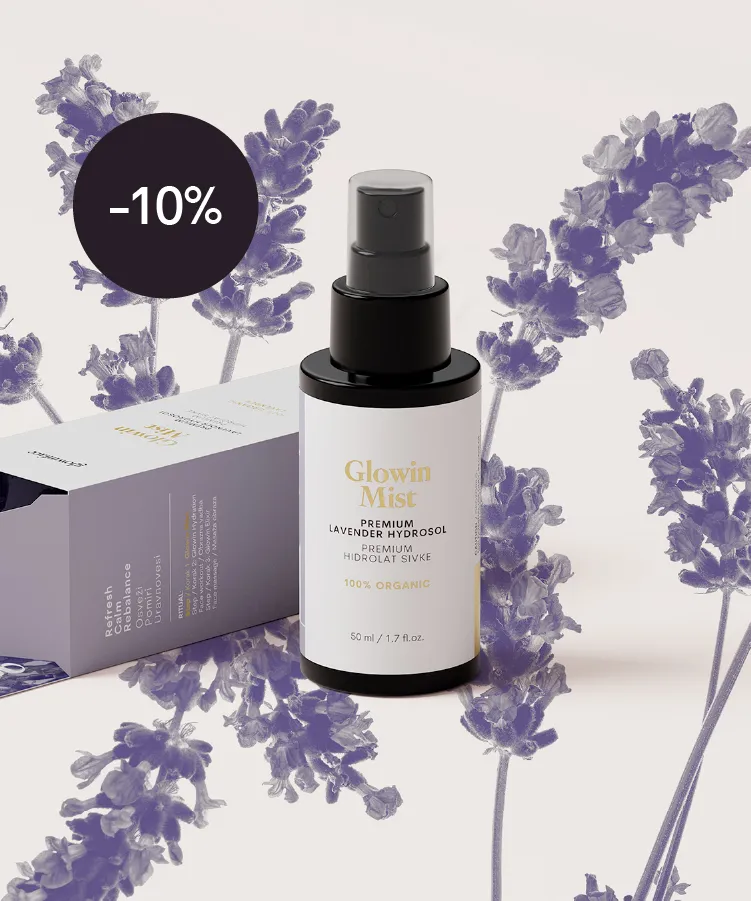 Step 1
We recommend starting with our Glowin Mist (Lavender hydrosol) to hydrate and moisturize the skin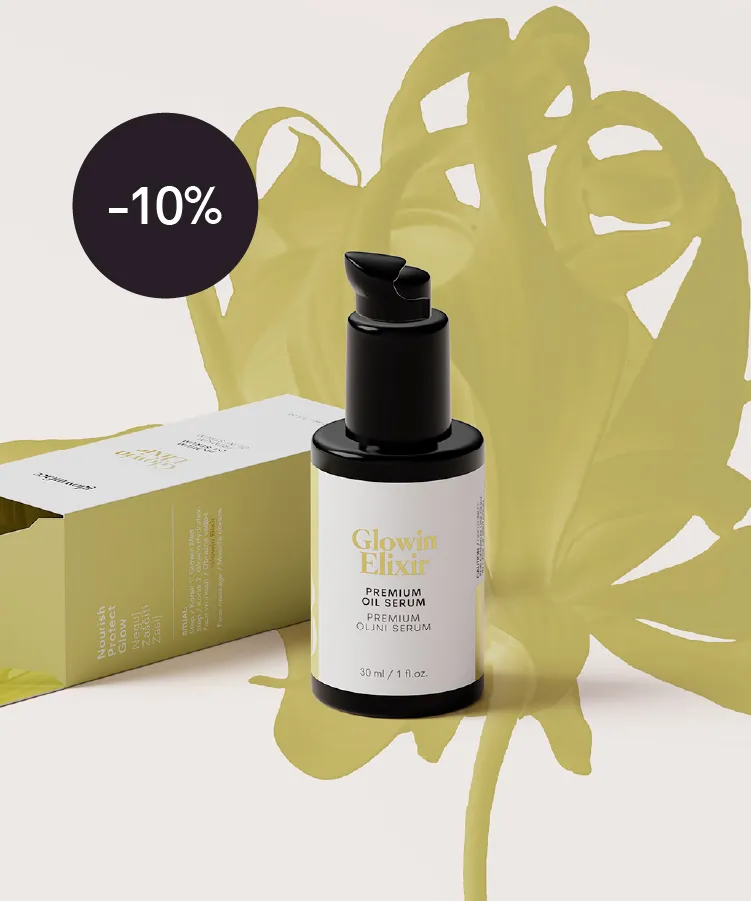 Step 2
On damp skin apply our Glowin Elixir premium oil to deeply nourish the skin and help the Gua-Sha glide over your face smoothly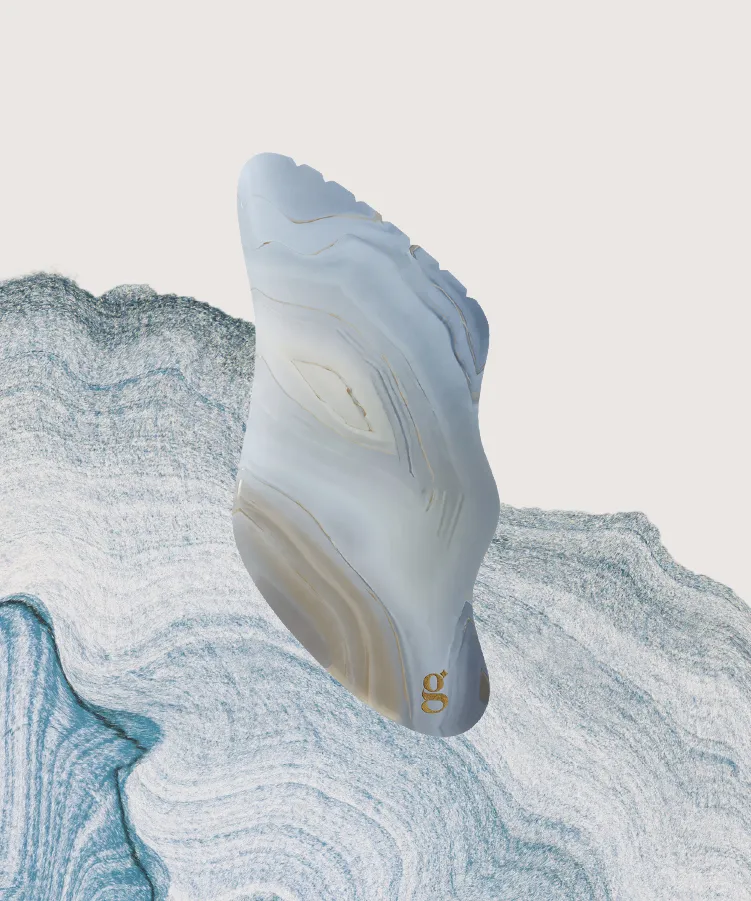 Step 3
Start your Gua-Sha massage as shown in the guided video you'll receive when purchasing yours (scan the QR code)