Questions & Answers
Get to know everything about our Face Yoga
programs.
Questions & Answers
Get to know everything about our Face Yoga programs.
Most popular questions
If you choose to contact us via [email protected] we'll gladly guide you through our sign up process or answer any remaining questions you may have about our program.
Besides muscles, fat, and skin, there are also very important meridians and acupressure points on your face. They are all connected to your internal organs, so we can use our faces as a guide to what's going on inside our bodies. For example, if you have dark circles, puffiness, and wrinkles in the lower eyelid that area, your kidney energy is unbalanced, and you should do something about it.
You can't hide this with a concealer – you are not going to solve the problem. You have to start exercising your face muscles, stimulate the acupressure points, and this will help you never to use concealer again.Working out your face muscles helps to stimulate and activate meridians and acupressure points improving energy flow to your internal organs and in that way improving your health and well-being.
Muscles on your face are small and closely connected, so you don't have to spend hours to see and feel the results. You will already see and feel the difference right after you complete the first three exercises of our online workout, but it will take up to 14 days to see permanent results.
Keep in mind that everyone's face structure is different, and results differ based on people's gravitation type, habits, and dedication. Like with body exercise also with face yoga the results will show faster if you are eating healthy, sleep well, and if you take care of yourself emotionally.
Stress and other emotions show on your face more than you think. Our face is the fastest changing part of us. So keep in mind that your progress may vary from day to day too.We encourage you to take photos of your face before you start with your program and then at the end of the 5-week long program. If you are going to work out regularly, you are going to be impressed!
As the saying goes: prevention is better than cure, so the sooner you start, the better. If you start with your workout when your muscles are still active, and gravitation process has not yet taken its toll, your face muscles won't become atrophied as you grow older.
However, it's never too late to start with face exercise. Even if you already see some more prominent wrinkles and sagging skin, Face Yoga can still help you achieve smoother skin and toned facial muscles. We could say that it helps you slow down the aging process.
Improved circulation in your face will make your skin glow, lifted and toned face muscles will eliminate the double chin and wrinkles. All you have to do is to START. Afterall, It only takes 10 minutes per day and everybody has that kind of time to spare. Make Face Yoga a part of your daily routine and reap the benefits it brings.
If you have had work done to your face (fillers, botox, surgical facelift, threads…) please do consult with your doctor before starting any of our programs and/or contact us to receive personal assistance.
Face Yoga is suitable for people with acne and rosacea. If you have any concerns about Face Yoga being right for your needs please feel free to contact us to receive personal assistance.
Our Glowinface team is always available for you to answer all of your questions regarding our Face Workout program or Face Yoga in general. If you have any technical issues with accessing your videos or any other concerns regarding the exercises, we will be happy to help you solve them.
You can contact us via email: [email protected].
We are always trying to improve our service and Face Workout program, so we encourage you to get in touch with us and share your feedback.
Your satisfaction is our main concern. We will do whatever it takes to help you achieve the best results possible and to keep you happy. The core of our service is to empower you to start training your face muscles and to make Face Workout a routine.
Once the program is purchased it stays with you for a lifetime and you can download all the content to your computer. We have to remind you that you that results vary from person to person and Glowinface can not guarantee you the results wanted. This is why we do not refund any of the offline and online programs.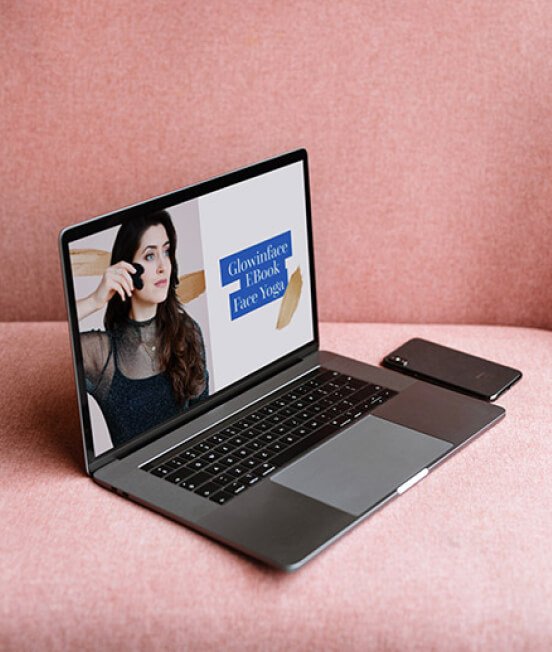 How Long Can I Access Your Program?
When you enroll in our program, you will get lifetime access to it. You will also be able to download the Glowinface "app" and get the access to all your programs on your phone. Always. Even when you are not connected to the internet. If you stop practicing Face Yoga, you can just pick up where you left off. Your muscles have memory and they will reactivate when you start practicing again.
If you don't want to listen to exercise explanations all over again, you can always use our recap videos to speed through the process and only focus on doing your 10-minute face yoga routine.