Membership
Adis
2023-11-28T10:53:30+02:00
Face Yoga is more than just a face workout. It is a holistic approach to living well and ageing gracefully. Create a sustainable and lasting changes with the first-ever Face Yoga Members Club. Whether Face Yoga is a second nature to you, or you would like to personalize your practice further by focusing on explicit target areas and up-level your workouts – this members club is for you!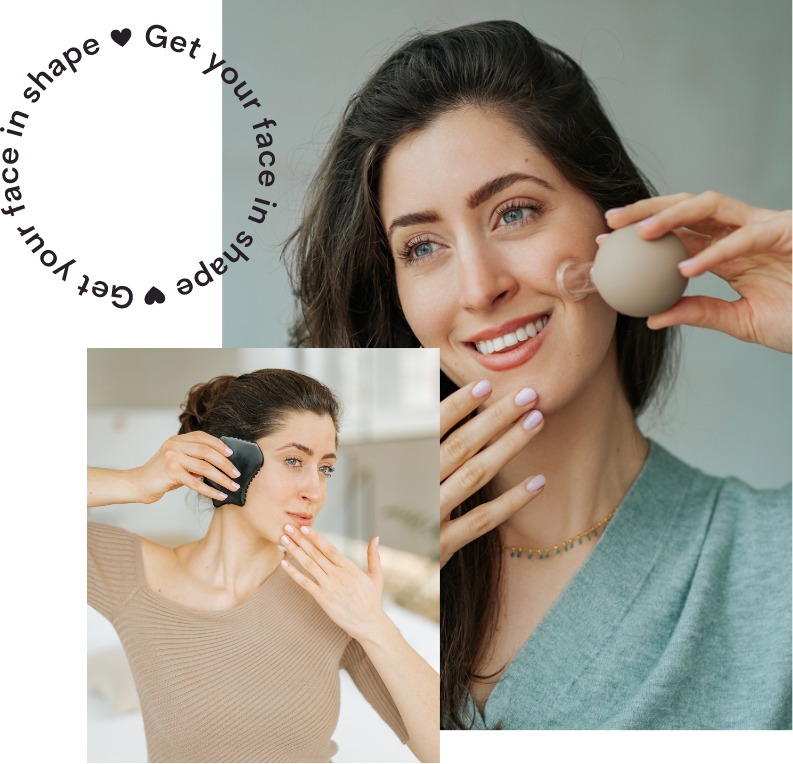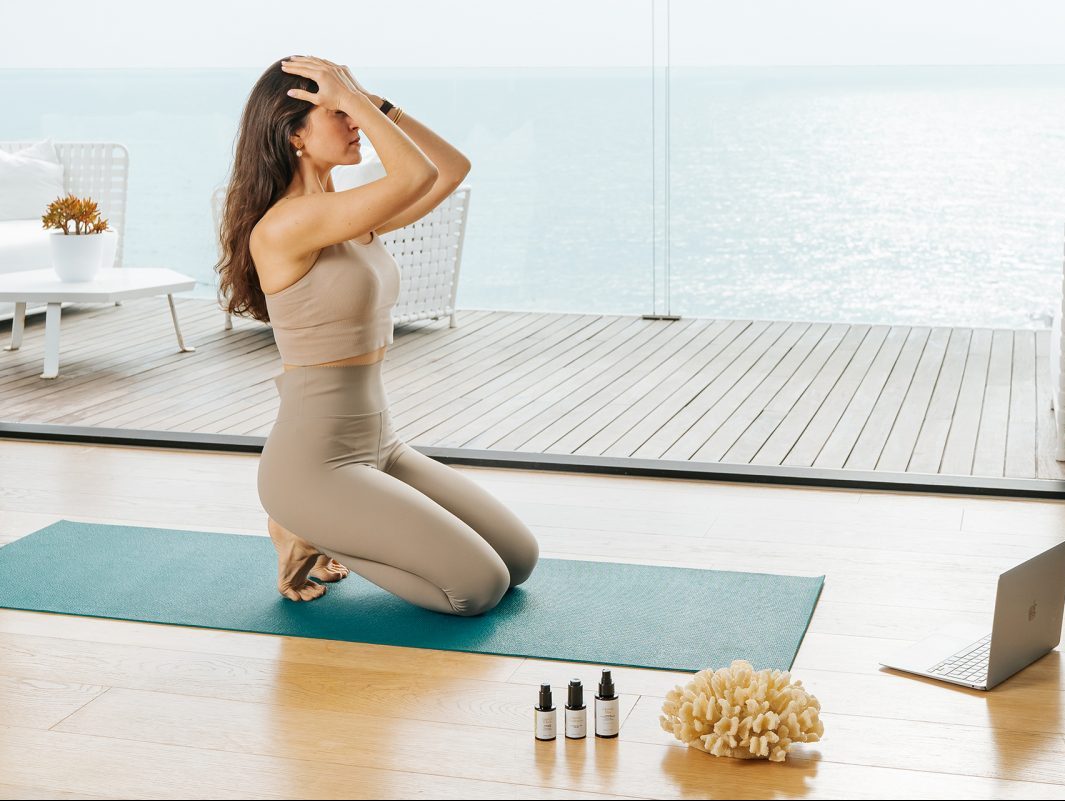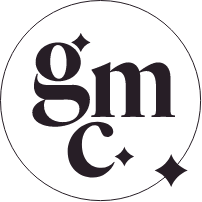 Glowinface Members Club
A library of different face + body workout classes 

Brand new weekly workouts

Weekly challenge schedule

Personalized workout routines
Traditional Chinese Medicine principles

Uplifting and inspiring community

Special guests

Special discounts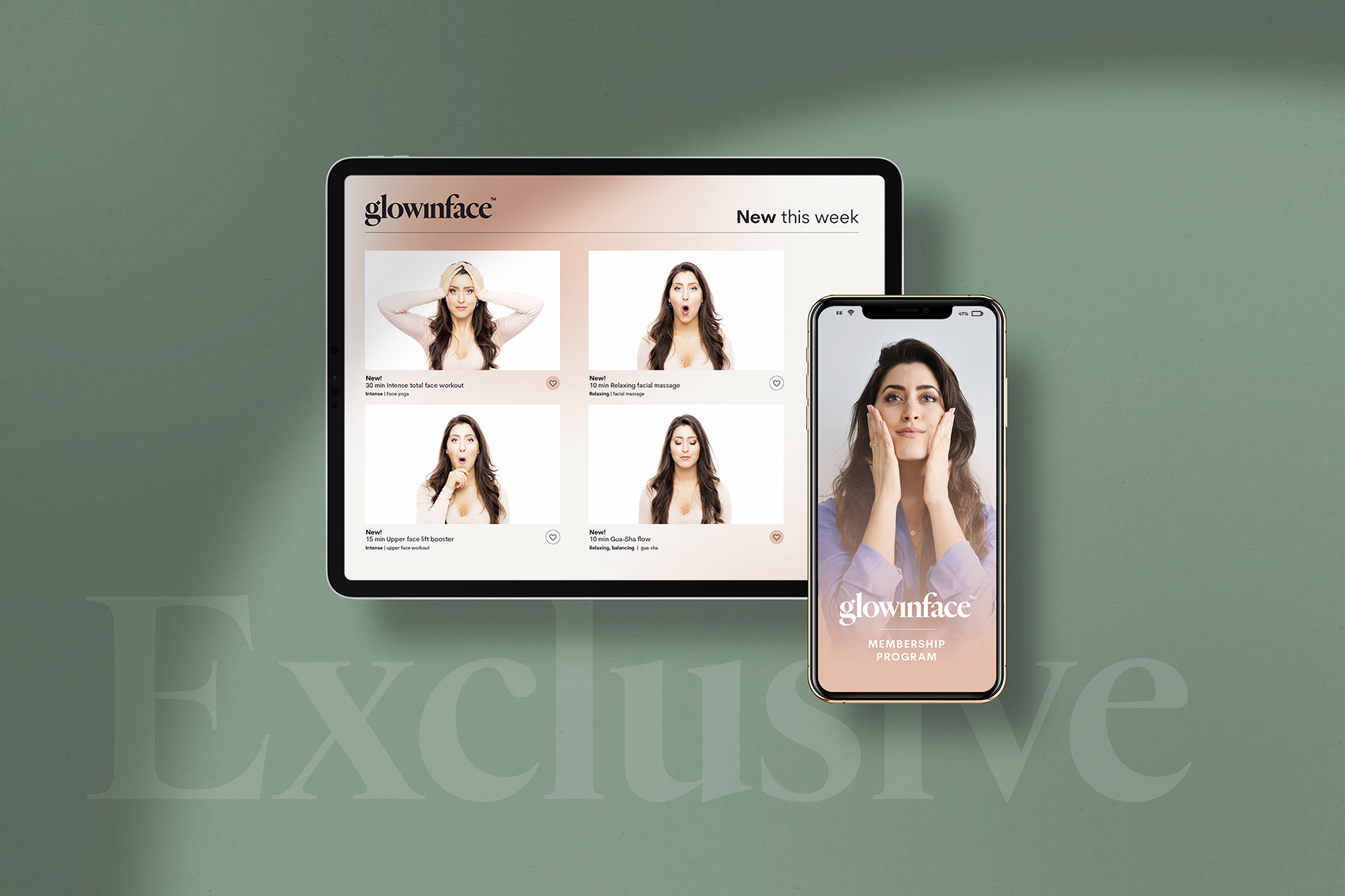 The first-ever face yoga membership
With a library of various Face Yoga videos and a brand new pre-flimed workout every week, you will find a routine that suits you best. Karin's weekly guidance, motivation and support will help you bring your practice to a new level and result in a healthy and glowing face.
Library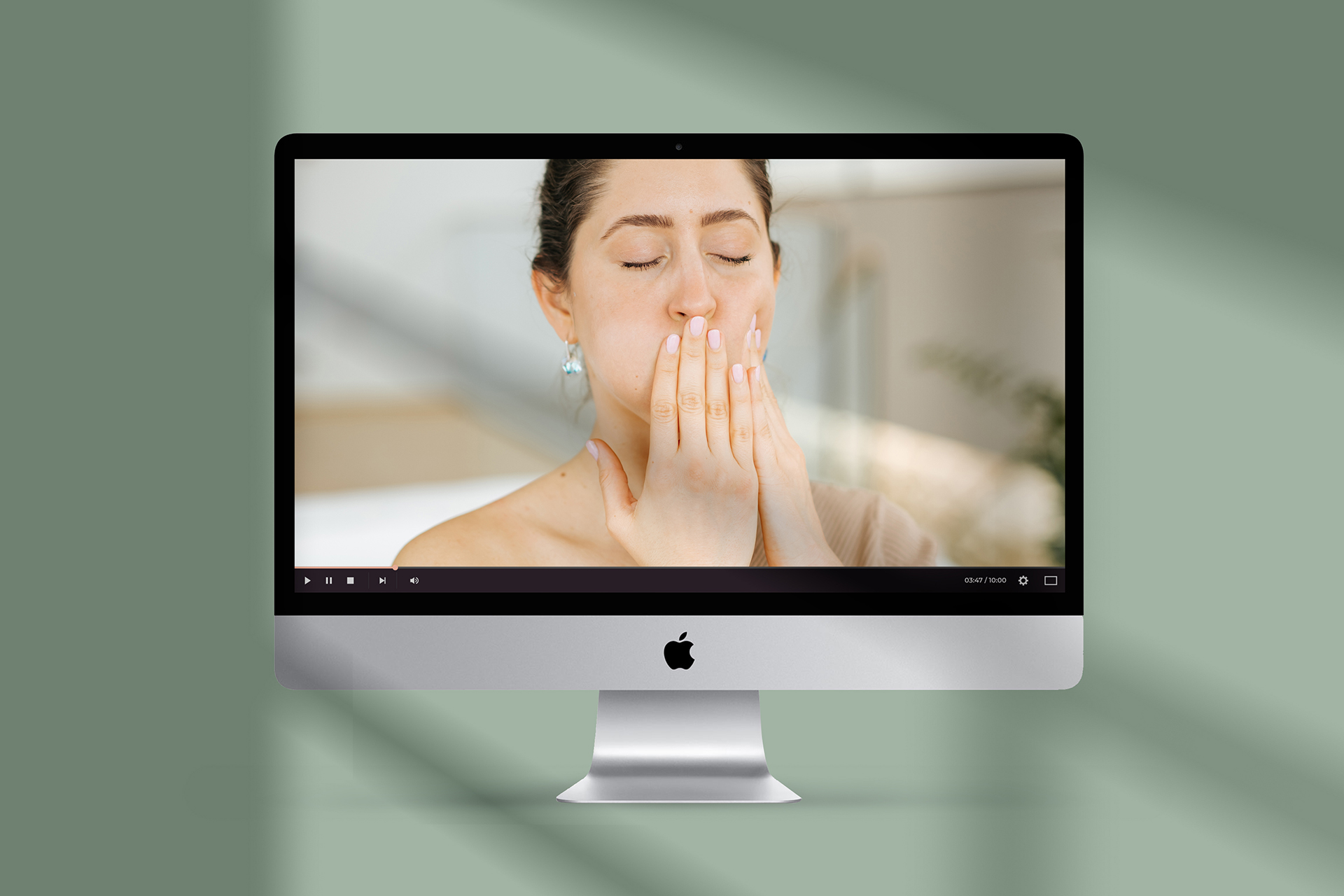 Choose your face yoga practice
Find the movements your face needs and personalize your experience with our filtering options. You can choose videos based on the target areas, duration, intensity and much more.
Learn more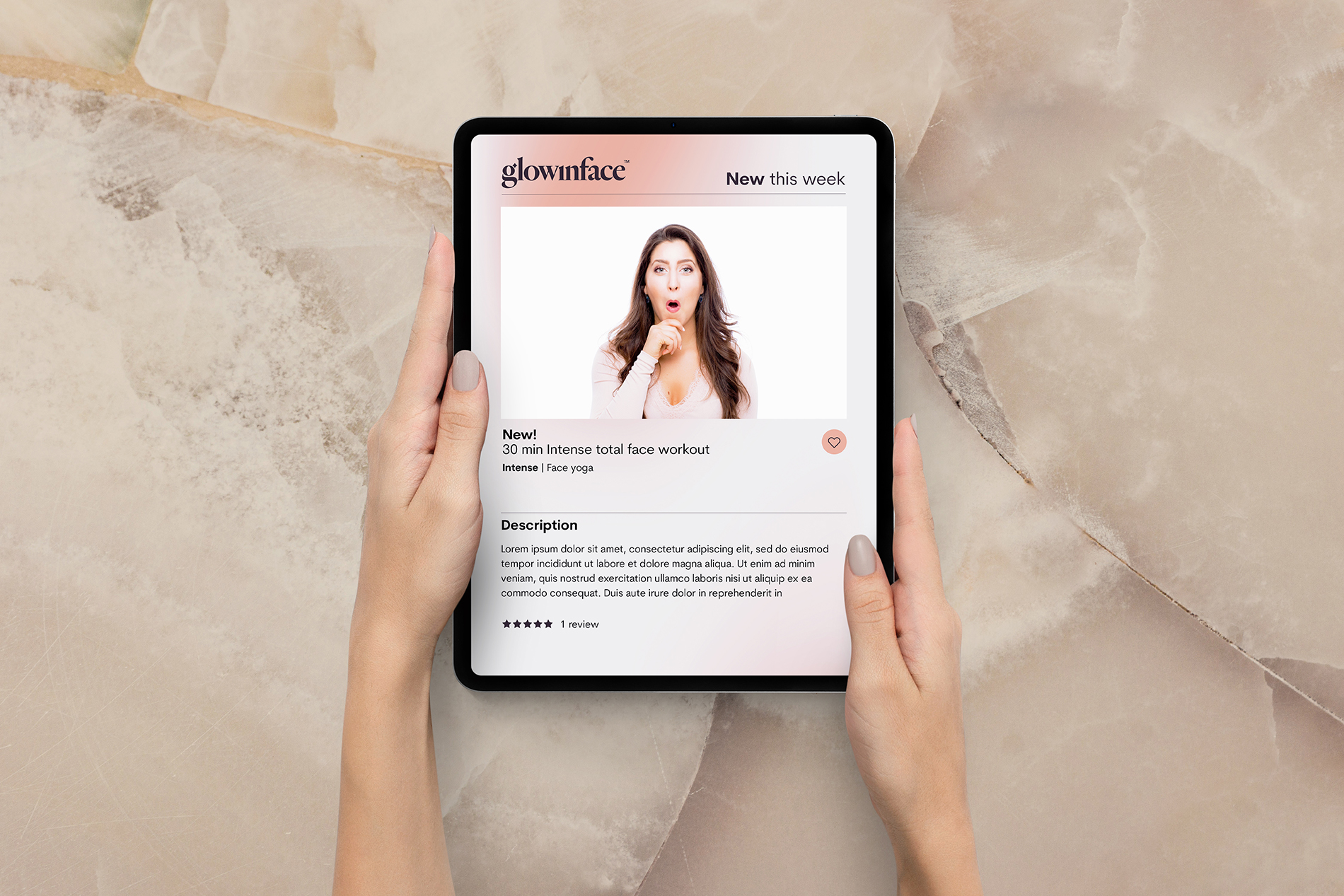 Face yoga anytime, anywhere
Choose the workout you need and join in anytime using your laptop, phone or tablet. You don't need much, but clean hands, some skincare products and optionally Gua-sha & Cupping tool.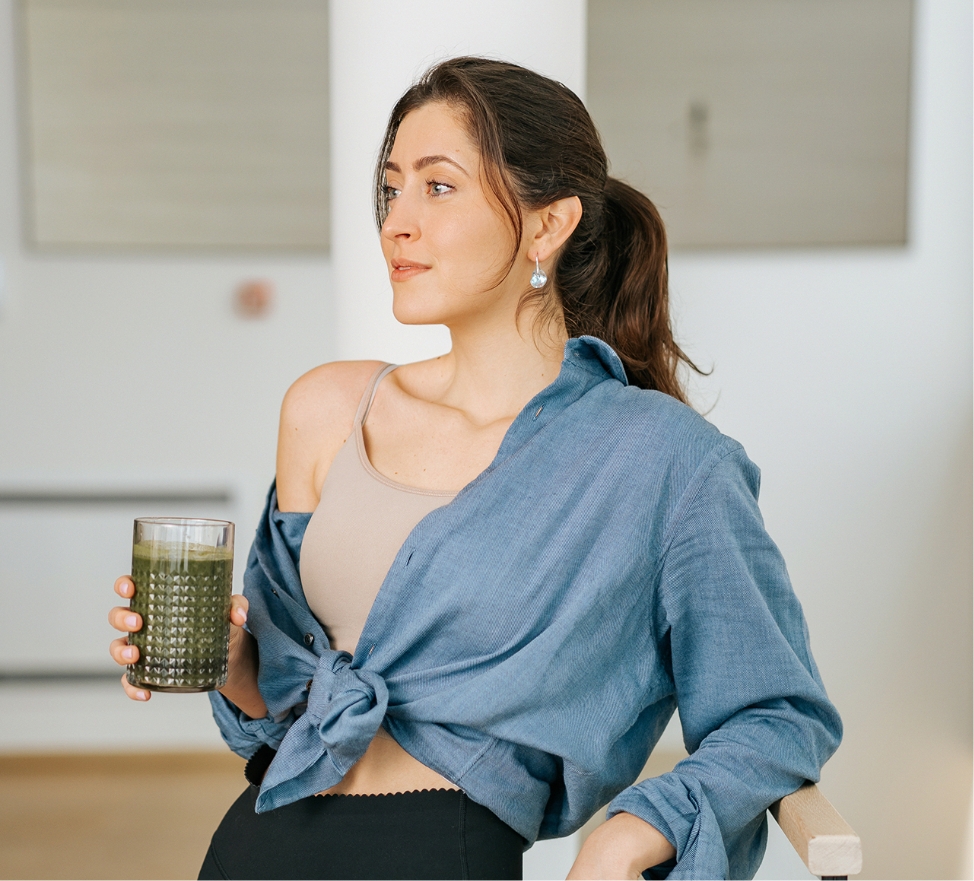 Stay motivated
Reach your goals with our easy to follow weekly schedule including different workout routines. Join us & your fellow GF members in our private Facebook community to learn all the tips & tricks, share your progress & stay motivated.

HOW IT WORKS?
1. Get access to exclusive library with 100+ Face, Body & Mind classes that will help bring your well-being on a whole new level.
2. Each Monday a brand new pre-filmed workout class is released together with a full guidance via email and in our private FB group.
3. Each week our founder Karin prepares a weekly workout schedule showing you how to workout your face, body and mind to achieve mind blowing results.
4. The whole Glowin Members Club lies on ancient Traditional Chinese Medicine and 5 element theory + Face Reading concepts. This means you besides face exercises learn about the concepts mentioned above and understand how to with face exercises work on different organs to achieve overall balance and well-being.
5. You can do your workouts anytime, anywhere – just make sure you're logged in.
Join the GMC NOW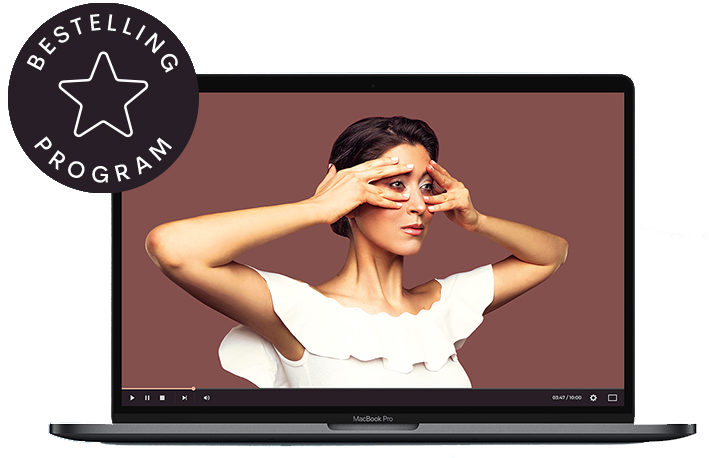 NEW TO FACE YOGA?
The Glowinface Members Club contains advanced face workout classes which are not suitable for beginners. We recommend you to start with our Beginners program first and then join us in the GMC.
More about the Beginners program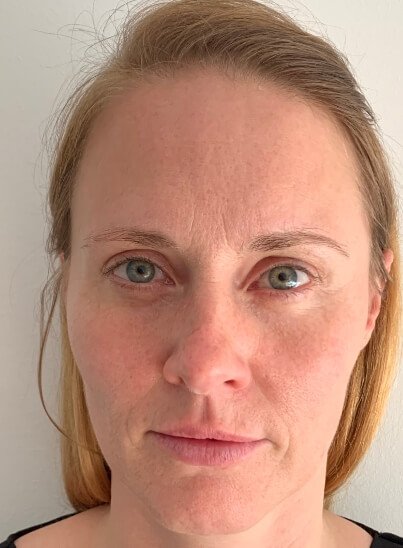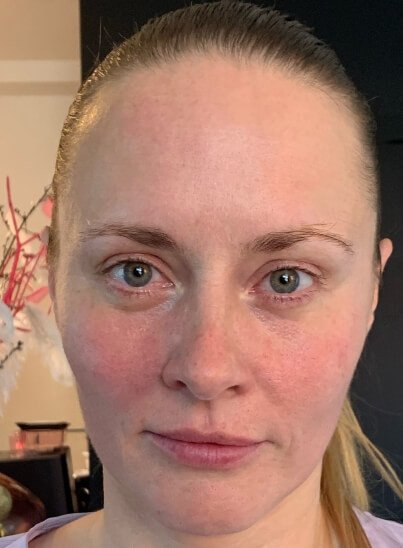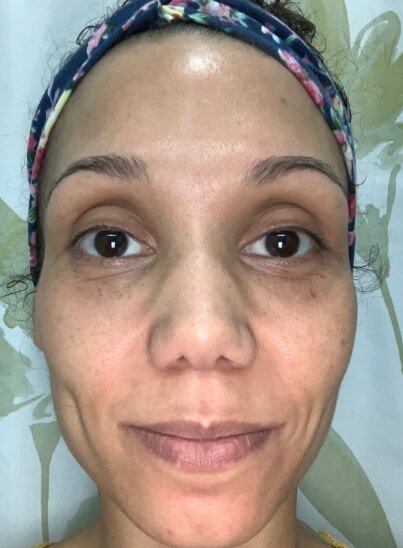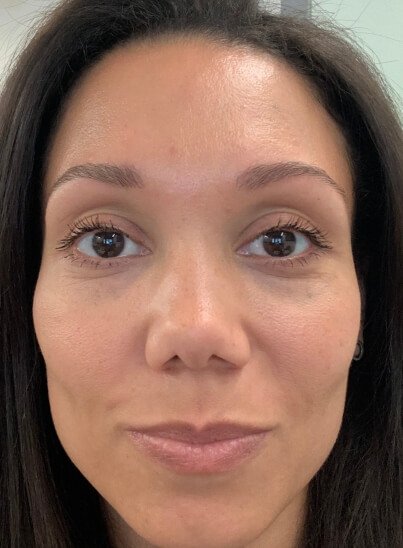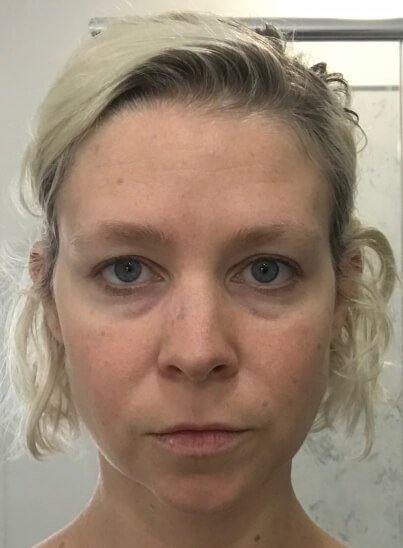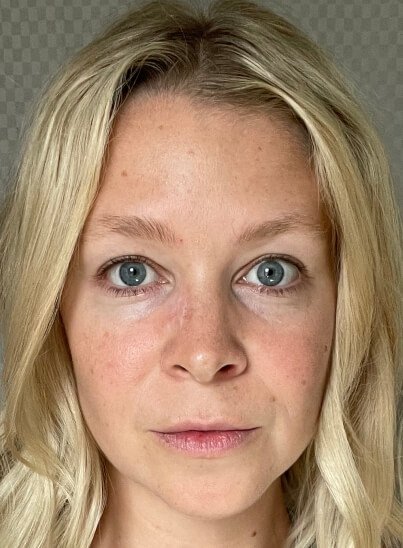 TESTIMONIALS
Glowinface method includes 15 effective exercises which take 10 minutes of daily practice and 30 minutes of intensive facial workout 2 times per week to get the best results (reduced wrinkles, toned muscles, and extra energy). Once you see first results on your face, you just want to keep going – feeling better and younger each time. I lost my double chin upon only two weeks!
I noticed the changes after my first workout. The blood circulation improved, and it boosted my energy levels instantly. I felt awake, my whole face was alive, and I became aware of my facial muscles. After 3 weeks of exercising, I started seeing changes on my face as well. My cheeks and jaw got sculpted, dark circles were drastically reduced, the lifted upper eyelids "opened" my eyes.
I'm a science geek; I live and breathe for research! Knowing that Karin had thoughtfully backed up every aspect of the program with science, I knew I had found what I was looking for. Compared to other programs, this one was focusing on fundamental, yet extremely powerful exercises. Being a New Yorker, time is of the essence to me – I like things simplified, with a process that yields effective results.
I can't imagine my day without face yoga. Exercising my face relaxes and energizes me at the same time, which gets me into a good mood, especially now when I see how far I've come. My cheeks lifted and gained volume, my lips got fuller, dark circles were much less visible, and my skin was completely renewed.