1-1 online Face Yoga
Consultation with Karin
1-hour long session is suitable for everyone who has already completed our Beginners and/or advanced Glowinface Face Yoga programs.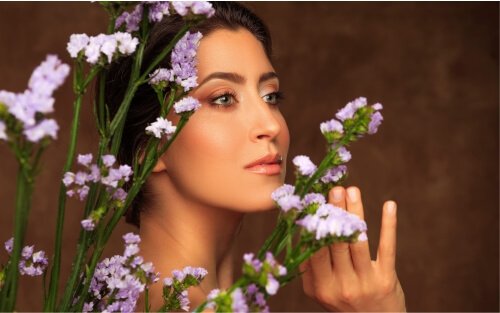 1-1 CONSULTATION
A 1-on-1 online consultation (60min) is suitable for everyone who has already completed our Beginners and/or advanced Glowinface programs.
Your facial neck and cranial muscles are closely connected and so influence each other. This is why no matter what your area of concern is you have to start with foundation first (releasing tense muscles and activation of atrophied ones) to then be able to take a step further and focus on smaller, problematic areas.
Following our Beginners program your will, through learning of staple Glowin exercises, start feeling your facial muscles better and control your muscle movements and facial expressions. The process of activation and awareness will open new questions and this is when you'll be ready to take a step further towards individualisation of your program.
Karin will first analyse your face using her knowledge based on facial anatomy as well as more than 4000 years old Face Reading modality deriving from Traditional Chinese Medicine. Not only she will tell you about your ageing and gravitation type, your weakest and strongest areas of the face and check for any asymmetries. She will also check for any (energy) imbalances in the organs and emotional patterns which in a long term affect your face (and cause wrinkles).
Based on your situation Karin will tell you which are the most important exercises for you, teach you new advanced options as well as add facial massage and acupressure point stimulation if needed. She will also give you a personalised workout plan to follow, make sure your execution of the exercises is good and answer all your questions connected with your face and face yoga.
Get ready because In this exclusive 1-1 consultation you'll get many new insights and "aha" moments that will completely change the way you perceive your face… this consultation will help you connect with your true being.
1-hour long session
Receive a full face diagnosis
Learn how to start / keep on going with face
Repeat all the exercises
Ask questions